Salt Mortar and Pestle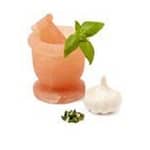 Salt Mortar and

Pestle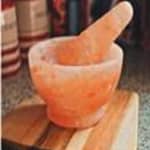 Salt Mortar and

Pestle
Unleash the Power of Salt Mortar and Pestle
Are you looking to improve your food-related amazing abilities and soak that extra burst of flavor into your dishes? If so, you've come to the right place. In this complete and thorough guide, we'll take you on a trip through the world of pestle and mortar Himalayan salt products, focusing on the unparalleled benefits of a salt mortar and pestle. Whether you're a seasoned chef or a kitchen beginner, join us as we explore the wonders of a pestle and mortar, including big mortar and pestle options. You'll also learn why choosing the right stone mortar and pestle is extremely important for all your food-related fun trips.
Note:
Any size, weight and shape can be produced on demand.
Frequently Asked Questions
Now, let's address some of the most common questions about Created Salt Lamps, Salt Crystal Lamps, Original Himalayan Salt Lamps, and Pyramid Himalayan Salt Lamps.