Animal Lick Salt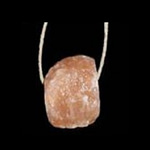 Small Animal

Lick Salt
Medium Animal

Lick Salt
Big Animal

Lick Salt
Animal Lick Salt for
Horses, Goat, Deer & Cattle in Wholesale & Bulk Quantity
In the world of animal nutrition, one extremely important item often overlooked is the Himalayan salt lick. These humble blocks of salt are more than just a treat for your pets and farm animals. They play an extremely important role in maintaining the health and energy of animals. In this complete and thorough guide, we will explore the world of salt licks for animals, including deer, cows, horses, goats, and more. From understanding their benefits to choosing the best pink salt lick for your animals, we've got you covered. Let's dive in!
Note:
Any size, weight and shape can be produced on demand.
T a b l e o f C o n t e n t s
Benefits of Salt Licks for Animals
Types of Animal Salt Licks
Deer Salt Licks: A Natural Attraction
Cows and Salt Licks: Maintaining Health
Horses and Salt Licks: A Vital Nutrient
Goats Love Salt Licks Too
The Salt Lick Market: A Look at 'Crude Salt'
How to Choose the Best Salt Lick for Your Animals
FAQs about Animal Salt Licks
Conclusion
Frequently Asked Questions
Now, let's address some of the most common questions about Created Salt Lamps, Salt Crystal Lamps, Original Himalayan Salt Lamps, and Pyramid Himalayan Salt Lamps.