Salt Iron Basket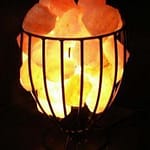 Iron

Basket
Iron

Basket
Discover the Beauty and Functionality of Salt Iron Baskets
Are you in search of unique and versatile products that can add a touch of rich beauty and ability to do things to your living spaces? Look no further! Crude Salt, your trusted manufacturer and wholesale supplier from Pakistan to Germany, brings you an attractive range of pink salt iron baskets, metal baskets, and basket best Himalayan salt lamp. These beautiful items not only serve as a beautiful addition to your décor but also have different practical uses. In this article, we will dive deep into the world of these amazing and interesting products, exploring their uses, benefits, and the many ways they can improve your daily life.
Note:
Any size, weight and shape can be produced on demand.
Frequently Asked Questions
Now, let's address some of the most common questions about Created Salt Lamps, Salt Crystal Lamps, Original Himalayan Salt Lamps, and Pyramid Himalayan Salt Lamps.