Himalayan Salt Bricks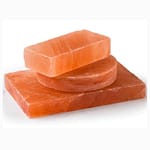 Salt Bricks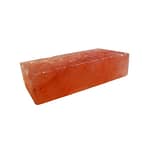 Salt Bricks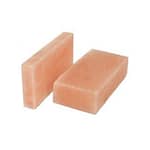 Salt Bricks
Unlocking the Beauty of Your Space with Himalayan Salt Bricks, Tiles, and More
Note:
Any size, weight and shape can be produced on demand.
Welcome to the world of 'Crude Salt', the purest and most beneficial form of salt found on Earth. Our company, a leading manufacturer and supplier of Himalayan salt, is dedicated to bringing the best quality salt products to homes and businesses in Germany.
Are you in search of unique ways to change your living or working space? Look no further! In this article, we will research into the fascinating world of Himalayan Salt Bricks, Himalayan salt bricks for walls, salt tiles and Himalayan salt plate. Whether you're an individual looking to improve your home's mood or a business owner looking for wholesale solutions in bulk quantity, our company, 'Crude Salt,' is your trusted source. Let's start on this journey of discovery, uncovering the beauty and benefits of these beautiful salt products.
Now, let's dive into each of these interesting parts of dark pink salt.
Frequently Asked Questions
Now, let's address some of the most common questions about Created Salt Lamps, Salt Crystal Lamps, Original Himalayan Salt Lamps, and Pyramid Himalayan Salt Lamps.