Himalayan Salt Plates

Himalayan

Salt Plates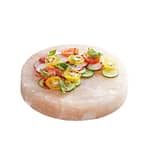 Himalayan

Salt Plates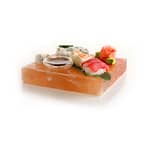 Himalayan

Salt Plates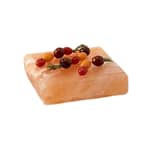 Himalayan

Salt Plates
Himalayan Salt Plates: Elevating Your Culinary Experience

Himalayan Salt Plates have gained huge popularity in the world of food-related arts, changing the way we cook and grill. These unique cooking slabs and Himalayan Salt Cooking Block have become a must-have for anyone looking to add an extra dimension of flavor to their dishes. In this article, we'll dive into the world of Himalayan Salt Plates, exploring what they are, their benefits, and how they can raise up your cooking experience.
Note:
Any size, weight and shape can be produced on demand.
Himalayan Salt Plates are thick, Himalayan Pink Salt slabs of salt carved from the purest Himalayan salt mines. These plates are a food-related treasure, handcrafted from very old salt deposits that have been protected from pollutants for millions of years. The salt's natural pink color comes from the presence of minerals, making it not only a full delicious flavor addition to your dishes but also a visually stunning one.
Grilling fans have supported Himalayan Salt Plates for their ability to infuse a unique, salty flavor into food. Whether you're grilling vegetables, seafood, or meats, placing them on a preheated salt plate adds a teasing and attractive twist to your barbecue. The heat holding onto and even distribution of these plates makes them ideal for grilling perfection.
Benefits of Himalayan Salt Plates
Frequently Asked Questions
Now, let's address some of the most common questions about Created Salt Lamps, Salt Crystal Lamps, Original Himalayan Salt Lamps, and Pyramid Himalayan Salt Lamps.